24 Sep

Did you know: the difference between common financial attachments (Part Two) by Shauna O'Toole, MA, CFRE, GPC

Part One of this article covered Financial Statements and the four components (Statement of Financial Position, Statement of Activities, Statement of Functional Expenses, and Statement of Cash Flows). Next, we will cover budgets and other common financial attachments. Remember, these attachments tell your organization's story just as much as the words in your narrative, so invest adequate time in preparing these files.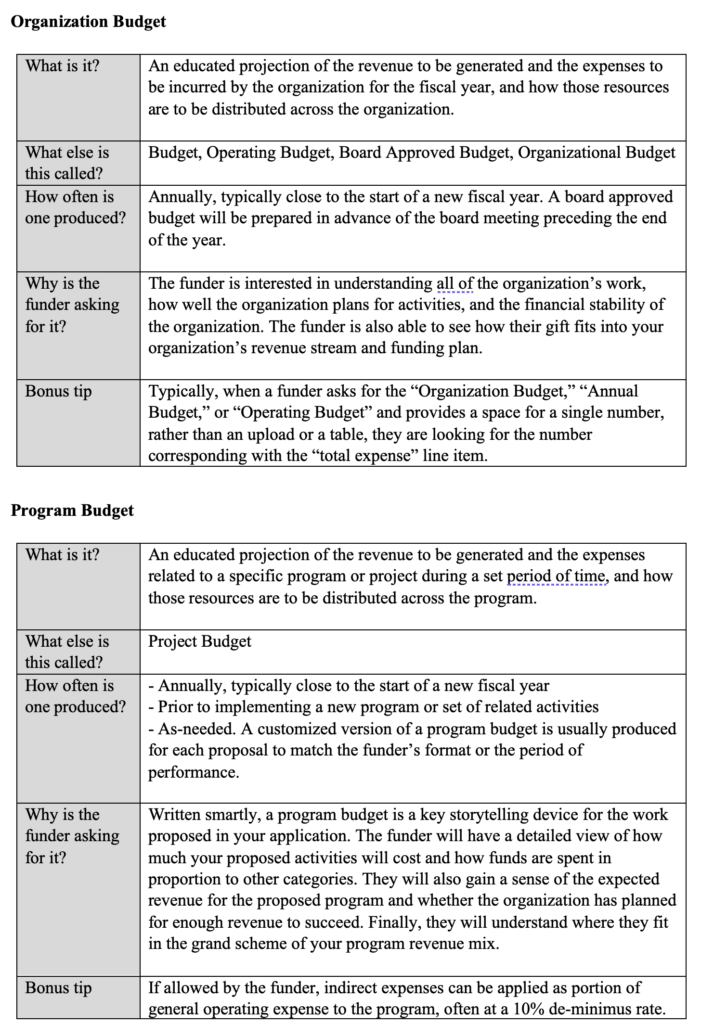 Link: https://www.irs.gov/charities-non-profits/eo-operational-requirements-obtaining-copies-of-exemption-determination-letter-from-irs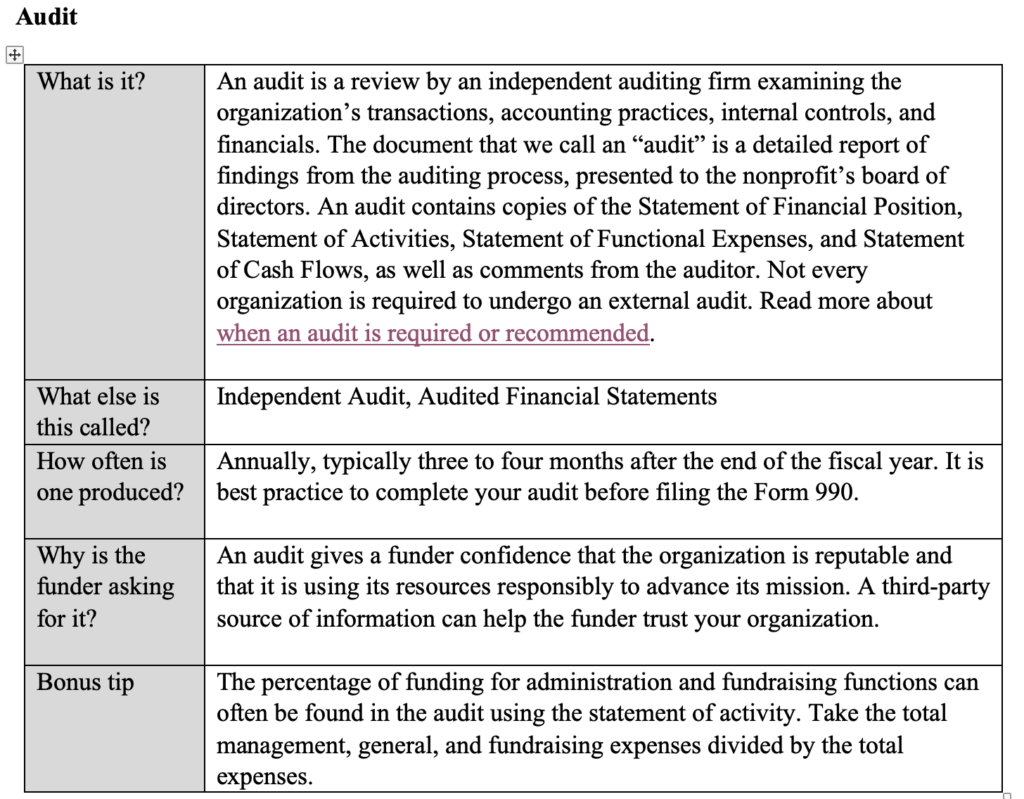 Link: https://www.jitasagroup.com/jitasa_nonprofit_blog/nonprofit-audit/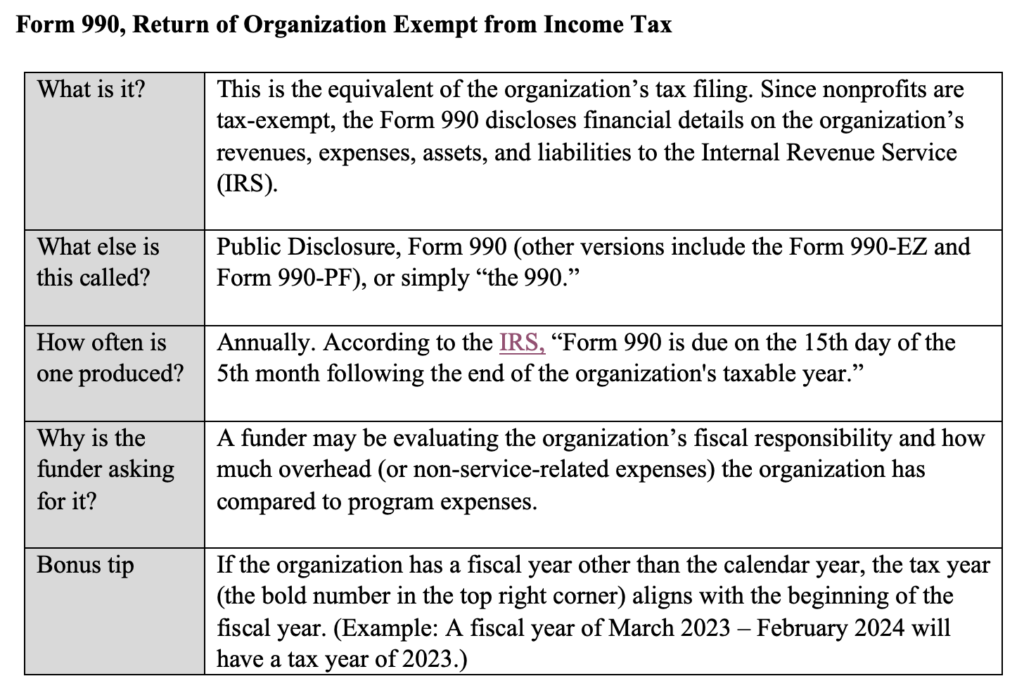 Link: https://www.irs.gov/charities-non-profits/form-990-resources-and-tools
Remember, always consult the RFP and the funder's (or government agency's) specific format or template for guidance on required attachments and formats.
Hopefully, this two-part guide has demystified financial attachments and given you the confidence to use these documents to your advantage as you tell the story of your organization's impact.
Do you need more support with budgets? AGS offers professional development webinars on topics like grant budgets and standard federal budget forms that align to GPCI's competencies and skills. They address multiple skills within a competency, interrelated skills across competencies, or a specific skill within a competency in great detail. All of our courses:
Align with GPCI competencies;
Are approved for CEUs by GPCI and CFRE International; and
Are led by nationally recognized GPA-approved trainers.
This BLOG is aligned with the Grant Professional Certification Institute's Competencies and Skills
Competency #2: Knowledge of organizational development as it pertains to grant seeking.
Skill 2.1: Assess organizations' capacity for grant seeking.
Competency #3: Knowledge of strategies for effective program and project design and development
Skill 3.3: Identify strategies for educating key personnel about financial and programmatic accountability to comply with funder requirements.
Competency #4: Knowledge of how to craft, construct, and submit an effective grant application
Skill 4.8: Identify effective practices for developing realistic, accurate line-item and narrative budgets and for expressing the relationship between line-items and project activities in the budget narrative.
Sources and Additional Resources:
https://www.accountingtools.com/articles
https://www.springly.org/en-us/blog/essential-nonprofit-financial-statements/#income
https://www.jitasagroup.com/nonprofit-resources/nonprofit-accounting-terms/
https://www.jitasagroup.com/jitasa_nonprofit_blog/nonprofit-audit/
and https://www.araize.com/statement-of-activities-report/