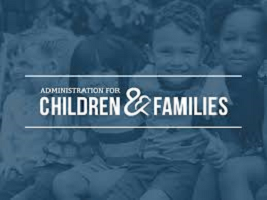 20 Aug

Funding Alert! Office of Head Start Grants for Early Head Start Expansion and Partnerships

Department of Health and Human Services – Administration for Children and Families – Early Head Start Expansions and Early Head Start – Child Care Partnership Grant

Attention folks already operating Head Start services (or capable of doing so)! If your program is seeking funding to expand services or create a childcare partnership that addresses your community's needs, then you might be interested in this opportunity. The U.S. Administration for Children and Families (ACF) recently opened applications for Early Head Start (EHS) Expansion and Early Head Start – Child Care (CC) Partnership grants. The Head Start and EHS programs provide funding to public and private nonprofit and for-profit entities that offer comprehensive child development services. The emphasis for this grant funding is on supporting economically disadvantaged children and families.

What do these programs look like?

Applicant have several options for structuring their program:
EHS-CC Partnerships: New or existing Head Start, EHS, and EHS-CC Partnership grantees may apply to partner with local providers to enhance and support early learning settings for eligible infants and toddlers.
Non-Partnership EHS Expansion: New or existing grantees may apply to establish or expand their comprehensive child development program to serve more children and families.
Combination of Partnership and Non-Partnership Expansion: New or existing grantees may apply to expand their program to serve more children and to implement the EHS-CC Partnership Model that supports early learning settings for infants and toddlers.
Eligible programs can be either center-based, home-based, or in family childcare home environments. Applicants can also propose a locally designed option that meets the unique needs of the community, but the design must be supported by strong evidence for need.
Applicants may only submit one application per service area, regardless of program structure. Each option expects applicants to propose a full-day, full-year model that operate a minimum of 1,380 hours per year. The Funding Opportunity Announcement provides detail on the required services on pages 6-8.
The funder expects to award a total of 60 grants, with funding amounts based on the region in which the applicant is applying. These amounts range from $750,000 to $21,096,468 for a 60-month grant period.
This grant requires a 20% match from non-federal sources. This can be provided as cash or in-kind contributions, but applicants are encouraged to meet this requirement through cash.
Who is eligible to apply?
Eligible applicants are any public or private nonprofit agencies, including community-based and faith-based organizations or for-profit agencies that meet the eligibility requirements of the Head Start Act. Entities operating Head Start programs are eligible to operate EHS programs. Individuals (including sole proprietorships) and foreign entities are not eligible to apply.
Applicants may submit only one application per service area, and the total amount requested should not exceed the stated allocations for each region.
What makes a project a good fit?
The most successful applicants will prioritize serving the most vulnerable families that have the greatest needs due to barriers such as poverty, homelessness, involvement with the child welfare system, substance misuse, and other conditions. The proposed program should be designed to effectively meet the unique needs of the community and focus on providing high-quality and comprehensive services for children and families.
The funder has also noted a right to prioritize applicants that propose services within Qualified Opportunity Zones. High-quality EHS services are often lacking in these economically distressed communities, so proposals that address these needs will likely have a competitive advantage.
What if I am ready to apply? The proposal is due September 21, 2020. To move your application forward, take the following action steps ASAP:
Read through the Funding Opportunity Announcement for a specific description of required activities, and make sure your program is prepared to offer those services. Also be sure to identify the region in which your program is eligible, so you are aware of the corresponding funding ceiling.
Check out community assessments and strategic plans to see how an expansion or partnership could effectively address the community's unique, identified needs.
Contact your regional Head Start office to discuss the opportunity.
Make sure your System for Award Management (SAM) registration is active and be sure you have agov profile. You can check your SAM status here: https://www.sam.gov/SAM/pages/public/searchRecords/search.jsf.
Identify what you will use for your cash or in-kind budget match.
What if I need help with this application?
Contact Assel Grant Services today! Our team can help with all aspects of preparing the application and managing the grant if you are awarded. If you would like to discuss this possibility, please contact AGS as soon as possible. Rosie Brennan, Community Engagement Specialist will be happy to talk with you about this opportunity and provide you a quote for grant services.
What if I am not ready to apply this year?
Start planning ahead for next year's round. The ACF website has ample resources available, including descriptions of other funding opportunities.
Competency #1: Knowledge of how to research, identify, and match funding resources to meet specific needs
Skill 1.2: Identify major trends in public funding and public policy
Skill 1.6: Identify fundable programs and projects for specific organization
Skill 1.7: Determine best matches between funders and specific programs