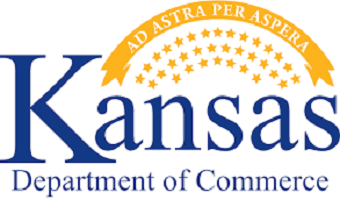 19 Aug

Funding Alert! Coronavirus Relief for Kansas Nonprofits and Small Businesses

Kansas Department of Commerce – Back to Business Grants

Attention Kansas organizations! The Kansas Department of Commerce recently announced multiple funding opportunities related to COVID-19 relief. The Strengthening People and Revitalizing Kansas (SPARK) Task Force has approved over $130 million for economic development and connectivity projects, which will be awarded as grants to qualifying businesses. The application portal will be live Wednesday, August 19 at 12:00pm CST and remain open until funds are expended.

What do these grants look like?

There are ten different economic development and connectivity opportunities listed on the Department of Commerce website. One opportunity in particular is available to nonprofits and small businesses that have lost more than 25% of revenues since January 1, 2020: Small Business Working Capital Grants (SBWCG).

SBWCG funds can go toward working capital expenses like payroll, insurance, rent, mortgage payments, and more. There are some stipulations, such as limits on the amount of prior COVID-19 relief funding the business has already received from local, state, and federal sources, but nonprofits may be eligible for up to $20,000.

The Department of Commerce discusses nine other opportunities with varying requirements, but no need to choose: nonprofits and businesses can apply for any grant for which they meet the eligibility requirements. Organizations will need to submit a separate application for each grant.
Securing Local Food Systems Grants
PPE Procurement Grants
Connectivity Emergency Response Grant
Broadband Partnership Adoption Grant
PPE Manufacturing Grants
COVID-19 Bioscience Product Development Acceleration Grant
Domestic Supply Chain Fortification Grant
Higher Education Advanced Manufacturing & IT Equipment Grants
IT, Cybersecurity, & IT Project Management Certification Training Grant
You can view criteria and FAQs for each opportunity on the Department of Commerce website.
Who is eligible to apply?
Kansas businesses (including nonprofits) with less than 500 employees are eligible to apply for the SBWCG program. Businesses must have been in operation since July 1, 2019 and cannot have received more than $350,000 in prior local, state, and/or federal funding for COVID-19 relief. The other grant programs have varying requirements; take a look at the website for details.
What if I am ready to apply? Get your application ready! The portal will remain open until funds are expended, but the Department is anticipating a high volume of applications.
Take a look at the applications for each opportunity. While the portal doesn't go live until Wednesday at noon, you can still view the questions and prepare your answers.
Read through the Frequently Asked Questions for more information on eligibility and details on when and how funds must be spent.
Watch the webinar that was posted August 12 for more answers to common questions.
What if I need help with this application?
Contact Assel Grant Services today! Our team can help with all aspects of preparing the application and managing the grant if you are awarded. If you would like to discuss this possibility, please contact AGS as soon as possible. Rosie Brennan, Community Engagement Specialist will be happy to talk with you about this opportunity and provide you a quote for grant services.
Competency #1: Knowledge of how to research, identify, and match funding resources to meet specific needs
Skill 1.2: Identify major trends in public funding and public policy
Skill 1.6: Identify fundable programs and projects for specific organizations
Skill 1.7: Determine best matches between funders and specific programs