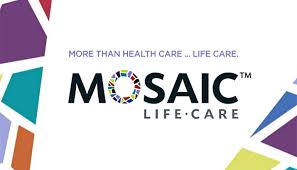 17 Mar

USDA Rural Utilities Services Distance Learning & Telemedicine Awards $902,629 Grant to Mosaic Life Care

Mosaic Life Care recently received a grant for $902,629 from the USDA Rural Utilities Services Distance Learning & Telemedicine to bring telehealth services to rural residents in Maryville and Albany, Missouri.

The project will support equipment to be used primarily for telemedicine. The project will be used for installation, user training, and ongoing subscriptions for Phillips wired electronic intensive care unit rooms, and InTouch Health branded telemedicine devices. Telemedicine services will flow from the hub in St. Joseph to the rural end-user site, with equipment installed in Maryville at the Mosaic Medical Center and Kawasaki Motors Manufacturing plant and in Albany at the Mosaic Medical Center.

Telemedicine expansion will allow Maryville and Albany residents access to quality health care within their communities, eliminating the need to take time off work to travel out of town for medical visits or risk dangerous transfers in emergency situations. The services will also create efficiency within Mosaic Life Care's delivery of care, allowing physicians to spend less time traveling to rural communities and more time interfacing with patients. Rural residents in Maryville and Albany will gain access to virtual hospitalist services, electronic intensive care units, and access to over 70 categories of specialty care through the over 200 specialists at Mosaic Life Care's St. Joseph hub and the extended Mayo Clinic Care Network.

Mosaic Life Care is an integrated health delivery system which includes three medical centers (two located in rural communities), numerous primary care and specialty clinics across northwest Missouri, a long-term acute care hospital, and various home care services. Mosaic Life Care's mission is to improve population health outcomes in our region by providing the right care, at the right time, place, and cost. Its vision is to transform community health by being a life-care innovator focused on patients, value, and quality.