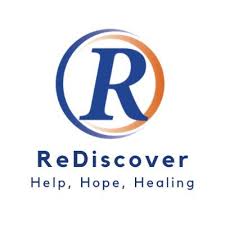 01 Sep

ReDiscover Receives a $40,000 Grant from the Health Forward Foundation

ReDiscover recently received a grant for $40,000 from the Health Forward Foundation, Applicant Defined Grant to fund the salary and benefits for a new Medicaid eligibility specialist (MES), which will expand ReDiscover's capacity to serve uninsured, low-income men, women, and children in Jackson County, MO.

A new Medicaid eligibility specialist (MES) will be responsible for determining Medicaid eligibility for clients at intake. Once determined eligible, the MES will then assist by completing and submitting the Medicaid (and disability, if appropriate) application(s) for clients. If any documentation is missing or needed prior to submission, the MES will advise the clients and work with them to obtain those requirements. A follow-up appointment may be scheduled to ensure the application process remains on track and submissions are timely. The MES will follow the life of the application(s), including providing updates to the clients and their ReDiscover care team, through approval or denial.

Lack of health insurance limits the number or type of services available to many individuals who need them to successfully manage their mental health challenges. Recent internal data analysis by ReDiscover found that the majority of the uninsured they serve would actually qualify for Medicaid.  As the number of people experiencing mental health issues rises to new heights, the need for services to treat them is growing too. ReDiscover believes everyone should be able to receive the help necessary to live healthy, full lives. Over 4,100 people went through ReDiscover's intake process last year. Families without health insurance struggle to receive the services they need. ReDiscover sees these families every day. Over 2,800 individuals receiving services at ReDiscover last year were uninsured.

ReDiscover's target population for this project are Jackson County, Missouri residents who are low-income, underinsured or uninsured with mental health and/or substance use disorder issues. While ReDiscover serves all of Jackson County, Missouri, most services occur with residents of Lee's Summit, Kansas City, Raytown, and Grandview. Funding to help those qualifying individuals apply for and receive Medicaid and/or disability insurance would allow them to receive the care they need. It would also allow ReDiscover's funding for uninsured individuals to be used toward those most in need who are not eligible for Medicaid.