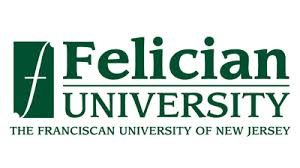 26 Dec

National Science Foundation S-STEM Awards $637,562 Grant to Felician University

Felician University was recently awarded a $637,562 grant from NSF S-STEM the National Science Foundation S-STEM to support 16 academically talented, low-income STEM students (or "Scholars") who are majoring in Biology, Computer Science, and Cybersecurity.

The program will provide scholarships, second-year experiences, multi-year research experiences, faculty mentoring through an Integrative Academic Advising approach, a peer embedded peer tutoring system, a formalized internship and mentorship program, and community building to better prepare, engage, and support Scholars.

The most recent graduation data indicates that only 34% of Felician STEM students majoring in biology and computer science completed their degree within four years. Exit surveys from students completed by the Registrar's office confirm the top reasons for leaving are due to financial challenges and academic challenges. Data also show considerable drops in the average retention rates among biology and computer science majors from the first year to the second year. Anecdotal information from faculty members and students suggests that Felician's STEM students, especially those from underrepresented groups, struggle to develop and maintain a sense of belonging within STEM, with STEM peers and faculty, and to the University overall. Research confirms that students who are members of underrepresented groups (including Hispanic, female, and first-generation college students) are less likely to feel that they belong (Rainey, Dancy, Mickelson, Stearns, & Moller, 2018). They cite a lack of interpersonal relationships, a lack of perceived competence, and a lack of science identity as the primary factors contributing to this status. This negative status, in turn, can impact persistence. Ultimately, the project will increase diverse recruitment, retention, success, graduation, and placement into STEM careers or STEM graduate programs.

Founded in 1942, Felician is a Hispanic- and minority-serving institution committed to underserved and first-generation college students. Felician is well-positioned to offer many benefits to Scholars, including a low student-to-faculty ratio (15:1) and unique capstone experiences. Felician University offers a strong, high-quality STEM program. Three disciplines within this program and targeted for this project are biology, computer science, and cybersecurity. Cybersecurity is a new program approved by the State of New Jersey as a B.S. degree program in 2013. The University is one of 24 Franciscan colleges in the state and holds close its founding Franciscan values, including respect for human dignity, compassion, transformation, solidarity with the poor, justice and peace, and diversity—all of which challenge students to develop their character as much as their academics.