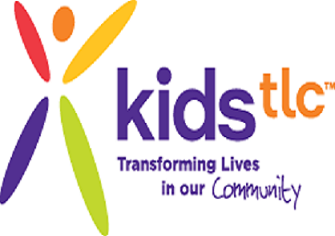 02 Sep

KidsTLC Receives $5,000 Grant from the CPS Foundation

KidsTLC recently received a grant for $5,000 from the CPS Foundation to support the purchase of supplies and equipment for a new sensory wall to benefit youth participating in KidsTLC's Autism Services program.

The funds from the CPS Foundation will support the installation of two sensory walls that will provide education and promote self-reliance for children with ASD who have issues with sensory processing.

Through this grant funding, KidsTLC will purchase and install an array of sensory wall panels (on both the first and second floor of the Kelly Building) that will include fine motor, tactile, and visual inputs. All staff, including the occupational therapist and speech/language pathologist, will use this tool to provide children with sensory exploration so they can learn to self-regulate sensory issues as well as see other benefits such as: improved mood and behavior; improved language and communication skills by identifying shapes/colors/functions of items, improved use of descriptive language; and improved peer interaction.

The goal of this project is that children on the autism spectrum can self-regulate and improve their activity levels. The long-term goals of this project are that children participating in the program will be more successful in school and other outside environments by having increased their ability to follow routines, participate in group learning, transition between activities, and interact with peers and adults.

Additional funding for this project was provided by the Mader Foundation.

Located in Olathe, Kansas, KidsTLC was founded in 1972 by the Johnson County Young Matrons to fill an unmet need for emergency shelter and social services for youth in the Kansas City metropolitan area. As it has grown and evolved over the last 44 years to meet community needs, the agency has gained experience managing programs such as emergency shelter, truancy case management, domestic violence case management, Level V Youth Residential care, youth crisis services, transitional living, street outreach, juvenile intake/assessment, foster care, and adoption.