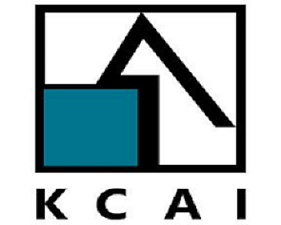 18 Aug

Kansas City Art Institute (KCAI) Receives $50,000 Grant from the Muriel McBrien Kauffman Family Foundation

The Muriel McBrien Kauffman Family Foundation recently awarded $50,000 to the Kansas City Art Institute (KCAI), supporting their Strategic Plan and Space Usage Initiative. This generous funding enables KCAI to update its strategic vision, develop a bolder vision for the institution's future, optimize campus facilities, and ensure long-term sustainability.

Funding specifically covers the expenses of two specific services. Co:Collective, a New York City-based firm, will conduct a comprehensive strategic planning process for the organization from January 2023 to October 2023. Additionally, Studio O+A, a San Francisco-based company, has been tasked with leading a study on campus space usage, which is projected to be completed by July 2023.

The grant tackles the challenge of KCAI's outdated strategic plan by providing the necessary resources and expertise to develop a bolder and more relevant vision that aligns with the institution's esteemed position as one of the country's oldest and most respected art and design colleges. This revitalized strategic plan ensures long-term sustainability, focuses investments, and enhances community relations. In addition, the grant supports a comprehensive space usage plan that optimizes KCAI's existing facilities, catering to the needs of current and future students, faculty, and staff while uncovering possibilities for growth and expansion that align with the college's mission.

Kansas City Art Institute (KCAI) is a premier four-year college of art and design, boasting an enrollment of 738 students, including 234 first-year students, who come from diverse backgrounds and represent various states and countries. The grant awarded aims to benefit the entire KCAI community by providing a clear strategic direction for investments, fostering community relations, and optimizing campus facilities. These initiatives are designed to enhance the educational experience and ensure the institution's continued ability to prepare gifted students to transform the world creatively through art and design. Furthermore, the grant's impact extends beyond the campus as it indirectly benefits the broader community, amplifying KCAI's impact and fostering stronger community relations, thus creating a ripple effect of artistic and creative influence.