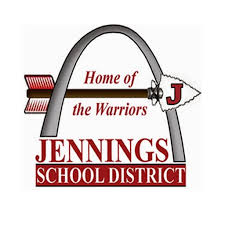 17 Mar

Jennings School District Receives $1,760,000 from Missouri DESE, 21st Century Community Learning Centers

Jennings School District was awarded a $1,760,000 grant from the Missouri Department of Elementary and Secondary Education, 21st Century Community Learning Centers to provide the students of Jennings School District with after school programming to enable them to improve understanding of academic performance in mathematics, language arts and science, and to provide enrichment opportunities for students during after school hours.  In addition, the grant will support families of JSD students by supplying opportunities to participate in school activities, parent education, and family oriented activities for students and family members.

The 21st CCLC program will provide the majority of its services at the end of the day, when the greatest rick to students begins, due to low supervision.  Services will focus on academics due to the increased risk for academic failure for children who come from homes struggling with poverty.  Due to the high percentage of heads of household without a high school diploma, the program will also focus on services to help students successfully graduate from high school and encourage them to pursue a college degree, while helping their parents to pursue a GED as well.  These services include homework help/tutoring in core subject areas, and enrichment, non-traditional learning, and hands-on activities in core and non-core subject areas.  The activities have been tailored not only to the needs expressed by the students, parents, and staff, they have been designed to meet their academically data-driven educational needs.  These activities are combined to ensure that students not only get the additional academic help they need, but also enjoy their communication arts skills through tutoring and non-traditional learning opportunities.

The mission of the Jennings School District is to ensure that each student develops a passion for learning through challenging curricula; rigorous academic standards; innovative, stimulating educational environments and a passion that education is a life long pursuit. The School District consists of over 3,000 K-12 students. JSD have eight schools and one alternative program. The district's schools are Fairview Primary, Fairview Intermediate, Northview Elementary, Woodland Elementary, Hanrahan Elementary, Jennings Middle School and Jennings Senior High. Each school has a principal and an instructional specialist or coach supporting their implementation of a rigorous academic curriculum. Jennings also has an alternative program that supports secondary school students who need an alternative programmatic setting outside of the traditional secondary environment. The alternative program is the Jennings Educational Training School (JETS) whose goal is to inspire academic excellence and civic responsibility.  The Jennings School District engages in the learning process with honesty, creativity, dedication, and respect, and seeks to cultivate an atmosphere of freedom and trust in a safe and nurturing environment.