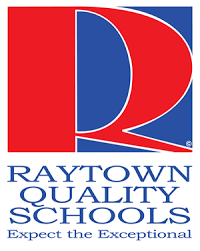 21 Dec

Jackson County Community Children's Services Fund Awards $250,000 Grant to Raytown Quality School (RQS)

Raytown Quality Schools (RQS) was recently awarded a $250,000 grant from Jackson County Community Children's Services Fund to support Raytown Connect social workers.  These social workers will provide assessment, intervention, referral, and post-intervention services to students who are identified through universal screenings or referrals by students, staff members, or parents.

Raytown School District seeks to develop a formal continuum of services between schools and community mental health providers. This will provide specific services for students who are struggling with coping in the school environment and provide close guidance for families who are learning how to navigate the complicated community mental health system. The project is unique because the school district has no formal partnership with any community mental health provider and no community mental health provider has an office within the school district boundaries. Raytown Connect will learn about and develop pathways for students and families to access mental health services in some of the most trying times in a person's life – adolescence.

Addressing mental health needs in school is critically important because 1 in 5 children/youth have a diagnosable emotional, behavioral, or mental health disorder and 1 in 10 young people have a mental health challenge that is severe enough to impair how they function at home, school or in the community (Kessler, et al, 2005). Often, the first signs of mental health needs emerge in the school environment where youth spend a significant amount of their time.

Suicide, suicide attempts, and unaddressed mental health issues take an emotional toll on students, staff, families, and the community. Left unmet, these issues have been linked to costly negative outcomes such as academic and behavior problems, higher dropout rates, and delinquency. Students who receive effective treatment for their mental health concerns have better overall grades, relationships, graduation rates, and post-secondary plans. This leads students to become productive members of the community who can make positive contributions to the economic and social health of greater Jackson County. Strengthening partnerships with additional community partners will create new referral pathways, broaden the understanding of mental health issues and in turn, create a Raytown community that is compassionate and understanding of those struggling with mental illness.

In 1903, eight independent elementary schools consolidated in order to provide the best education for their community, and more than one hundred eleven years later, Raytown Quality Schools (RQS) has renewed its vision for quality education during an ever-exciting time of growth and change. Staff and parents challenge students to strive to reach their academic and social potential, and the District helps provide the programs they need to succeed. Raytown is a fully accredited district by both state and national standards.  While the focus is on K-12 education, the Raytown C-2 School District has programs that reflect the community's commitment to education at any age. Raytown School District (RQS) currently serves 8,710 K-12 students living in the cities of Raytown, Kansas City, and Independence, Missouri. Raytown Connect will serve 4600 high school and middle school students, ages 11-18, in Raytown School District's primary high schools and middle schools.