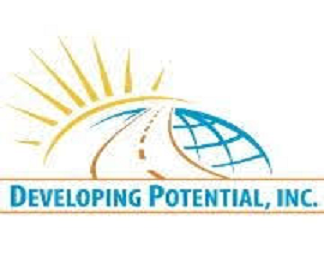 20 Feb

H&R Block Awards a $15,000 Grant to Developing Potential, Inc. (DPI)

Developing Potential Inc. was recently awarded a $15,000 grant from the H&R Block to upgrade their telecommunications system.

Developing Potential Inc. (DPI) received the grant to replace its aging and disjointed telecommunications system with a modern, unified system.  This project will enhance DPI's ability to deliver services to individuals with developmental disabilities in Jackson County, MO, and will result in enhanced health and safety for individuals served.

A new telecommunications system will enhance the effectiveness of all these programs, and will improve health and safety for individuals participating at each of DPI's three locations.  The new system will include state-of-the-art features such as forwarding calls to cell phones, transcribing voice mails to emails sent to the voice mail recipient, and many others.  Most importantly, the new system will connect all three DPI locations into one communications platform, allowing staff members at one location to easily reach staff members at any of the other three locations.  This is especially important for the individuals DPI serves, as these individuals frequently have considerable health challenges in addition to their developmental disabilities.  DPI's full-time nurse spends time at each of DPI's three locations, and staff must have reliable communication with her and each other.  A new system would provide that reliable connection, resulting in safer and more efficient services.

Developing Potential Inc. (DPI) was founded in 1993 to provide services to adults with disabilities.  The organization began with one location in Kansas City, Missouri, serving right individuals.  The demand for DPI's services grew quickly, and in 2002, DPI opened a second facility in Independence, MO.  At the end of 2011, the Kansas City and Independence locations were service 50 and 68 individuals, respectively.  In 2012, DPI opened a facility in Lee's Summit, MO.  DPI currently serves 144 adults with developmental disabilities at these three sites, all in Jackson County, Missouri.  While there are other agencies in Jackson County that offer day services for adults with developmental disabilities, DPI's high level of program planning, attention to individualized services, and ability to serve individuals with complex medical needs set it apart from other area providers.