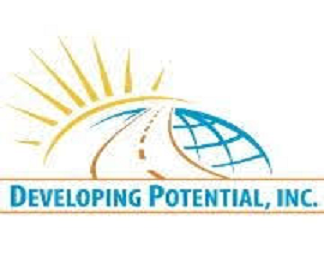 02 May

Developing Potential, Inc. Receives $7,500 Grant from Greater Lee's Summit Healthcare Foundation

Developing Potential, Inc. recently received a grant for $7,500 from the Greater Lee's Summit Healthcare Foundation to purchase two patient transfer arm recliners, a Pegasus massage chair, three flexible massagers, and a tactile solutions box.

The recliners, massage chair, and flex massagers encourage comfort, relaxation, and joint stress relief. The tactile solutions kit encourages healthy development of sensory input processing pathways and encourages wellbeing through increased environmental engagement. Nearly all participants at the Lee's Summit site are residents of the greater Lee's Summit area. This aligns with GLSHF's mission to enhance the health and wellbeing of the greater Lee's Summit area.

The sensory-rich objects promote tactile interaction with the environment while also providing visual and auditory input, along with opportunities for participants to practice body position and movement awareness. The variety of objects in the kit allows individuals to choose their own method of sensory stimulation and development, encouraging ownership of the process. All these items promote health in the form of sensory development, range of motion and relaxation, and overall quality of life.

DPI was founded in 1993. The agency started with a single location serving just eight individuals. Since then, DPI has grown to serve approximately 160 individuals at three locations in Jackson County. We serve adults with developmental disabilities, one of our society's most marginalized populations. Our Day Services program provides both onsite and offsite activities. During onsite activities, individuals set and achieve goals in interpersonal skills, self-expression, communication methods, self-care, and many other areas. Offsite activities help participants refine skills by participating in volunteer, social, and consumer activities outside of DPI. We also have a supported employment program, DPI Employment Connections. This program helps participants find and maintain meaningful and competitive employment. We help participants discover their strengths and interests and guide them in the job search process. We also help them develop interview skills. Once the participant finds a job, we provide on-the-job coaching to help the person develop strategies to be as effective and efficient as possible. Our Day Services and Employment Connections programs help individuals achieve their full potential, connect with and experience their community, and live with as much independence and adult dignity as possible.