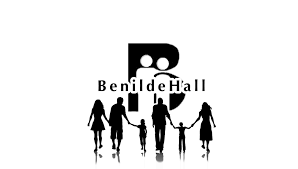 17 Sep

Benilde Hall Receives a $199,900 Grant from the Jackson County Community Mental Health Fund

Benilde Hall, a Kansas City, Missouri-based nonprofit, has a 30-year history of providing services for treating substance use disorder (SUD), mental health, and homelessness, so individuals may return to the community as responsible, employed, and permanently housed members of society.  Benilde Hall is one of the only low-barrier treatment facilities in the region serving adult males ages 18 and older. The agency recently received a $199,900 grant from the Jackson County Community Mental Health Fund to fund an expansion of their services for individuals experiencing homelessness, SUD, and/or co-occurring mental illness.

The grant will address these pressing issues by providing clients with comprehensive support, including housing, case management, SUD treatment, employment opportunities, educational resources, and counseling, aiming to help them lead healthy, sober, independent, and productive lives. Benilde Hall's service delivery model follows evidence-based practices delivered by qualified, trained staff.

The individuals served benefit from Benilde Hall's person-centered and trauma-informed approach, focusing on their holistic well-being and providing them with the necessary tools and resources to rebuild their lives. The Community Mental Health Fund's support will allow Benilde Hall to reach more individuals with this critical support.