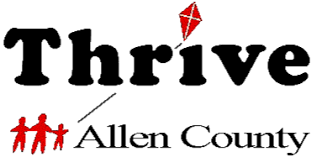 14 Sep

Thrive Allen County Receives $2,970,164 Grant from the CMS Cooperative Agreement

Thrive Allen County (TAC) recently received a grant for $2,970,164 from the CMS Cooperative Agreement to Support Navigators to Federally-Facilitated Exchanges (FFE) to support the recruitment, training, and activities of 18 Navigators who will provide services in 42 counties throughout the state of Kansas over three years.

Through the Kansas CARES (Coordinating and Assisting Reliable Enrollment Services) Program, TAC proposes to serve as lead applicant for a consortium of 10 subawardee entities that will hire, train, and oversee Navigators in their region. Navigators provide individuals with information about health insurance options and eligibility and help them enroll in a qualified health plan.

According to the Kansas Health Institute, over 10% of Kansans under the age of 65 (about 241,000 individuals) were uninsured in 2018. Of these uninsured individuals, approximately 165,000 residents exist in a health coverage gap without affordable insurance options, as Kansas has not yet adopted expansion of the state's Medicaid program, KanCare. The geographic isolation of rural communities means that residents often face barriers to accessing care and services due to provider shortages and long distances between home communities and health care facilities. The COVID-19 pandemic has exacerbated this isolation, highlighting additional barriers to care, such as lack of broadband internet infrastructure in rural areas for residents to access even virtual health care.

The TAC technical assistance team will work with other TAC staff members and subawardee entities to develop and implement a public outreach and education plan. This plan will provide a framework for educating clients in each target county about the FFE, health coverage options, and insurance affordability programs. TAC aims to accomplish the following:
Host 48 public outreach, enrollment, and educational events (in-person or virtual) for purposes of raising awareness about the FFEs and helping consumers understand their health coverage options;
Reach 5,200 consumers through marketing and promotion activities, as measured through social media impressions, viewership, listenership, etc.;
Provide 1,272 consumers with 1:1 assistance from an FFE Navigator in response to general or specific inquiries;
Provide 720 consumers with assistance from an FFE Navigator to enroll or re-enroll in a QHP; and
Provide 72 consumers with assistance from an FFE Navigator for Medicaid/CHIP applications or referrals.
TAC is the largest and most prominent rural health advocacy organization in Kansas.  They work with other entities around the state to promote access to healthcare, healthy lifestyles, and other initiatives that improve the wellbeing of Kansans. TAC and the proposed consortium members understand the unique barriers of the underserved and/or vulnerable residents in their home communities, and they are well-positioned to serve these residents from low-income and rural backgrounds who have limited health care choices and infrastructure support. Despite this focus on underserved individuals, the Navigators supported through this cooperative agreement will be prepared to assist any consumer seeking assistance.