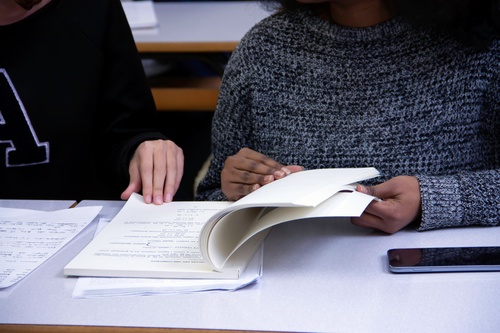 07 Apr

The Power of Partnerships

Working together with other nonprofits to achieve greater impact (e.g. shared services, mergers, joint programming, etc.) Partnerships and collaboration are strategic alliances between nonprofits that are intended to achieve greater impact than any organization could generate on its own.

In this training, presenters Julie Alsup, GPC and Julie Assel, GPC guide participants into a greater awareness of the risks and benefits of creating partnerships between organizations as they seek grant funding.

What You'll Learn:
How to address concerns about partnerships
The varied benefits of creating collaborative partnerships
The types of collaborative partnerships
How to identify potential organizations who could make strong collaborative partners
How to build initial relationships between organizations
How to candidly share your services and evaluation of impact

Price: $45
---
CEUs
This training aligns with the Grant Professional Certification Institute's Competencies and Skills, and is approved for 1.5 Continuing Education Units (CEUs).
GPC Competencies:
Competency 3: Knowledge of strategies for effective program and project design and development.
Skill 3.1 – Identify methods of soliciting and incorporating meaningful substantive input and contributions by stakeholders, including client groups, beginning with the development of a new concept or program.
Skill 3.2 – Identify methods of building partnerships and facilitating collaborations among applicants.
Skill 3.7 – Identify existing community resources that aid in developing programs and projects.
Target Audience: Development Directors, Grant Writers, Program Managers, Executive Directors, Fundraising Coordinators, Grant Administrators, Grant Coordinators, Grant Proposal Managers, Program Coordinators, Program Directors, Program Managers, Project Managers
Level of Experience: Beginner/Intermediate/Advanced
Length: 81 minutes
Presented By:
Julie Alsup, GPC
Director – Assel Grant Services
Julie Assel, GPC
President/CEO Assel Grant Services
Julie founded Assel Grant Services in 2007 and has over fifteen years of experience in grant writing, research, and management. She has written and reviewed numerous federal, foundation, corporation, and local grants focused on education, healthcare, STEM, mental health, substance abuse, homeless outreach, human services, and small business. She is a Grant Professional Association Approved Trainer, and currently serves as the President of the Grant Professionals Certification Institute. Julie has successfully secured over $144 million in grant funding over since 2003.