25 Sep

Pursuing Federal Grants

You too can understand and apply for federal grants!

Applying for federal grants can – to put it mildly – be daunting. In this training, presenter Julie Assel, GPC makes it easier by guiding participants through the major components, the key similarities and differences between foundation and federal grants, and how policy can impact the timelines of federal grant opportunities and deadlines. She then guides you through some of the pitfalls and highlights of writing federal grants, including planning, writing, submission, management, and the hotly debated topics of writing styles and budgets/finances.

What You'll Learn:
Examine major trends in federal funding and how to find appropriate grant opportunities for your organization as an awardee
or as a partner agency
Examine key similarities and differences between foundation and federal grants
Learn about whether federal grants are more difficult to manage
Learn about federal planning approaches and writing styles
Learn about factors impacting budgets
Price: $40
---
CEUs
This training aligns with the Grant Professional Certification Institute's Competencies and Skills and is approved for 1.5 Continuing Education Unit (CEU). Full participation in this training is also applicable for 1.5 points in Category 1.B – Education of the CFRE International application for initial certification and/or recertification.
GPC Competencies:
Competency 1: Knowledge of how to research, identify, and match funding resources to meet specific needs
Skill 1: Identify major trends in public funding and public policy.
Competency 4:  Knowledge of how to craft, construct, and submit an effective grant application
Skill 1: Interpret grant application request for proposal (RFP) guidelines and requirements (e.g., abstracts and summaries, problem statements and needs assessments, introductions of organizations and capability statements, references and past performance requirements, timelines, narrative formats, budget formats, standard forms and assurances, scoring rubrics) to ensure high quality responses.
Skill 3: Identify work strategies for submitting high-quality proposals on time.
Skill 6: Identify proposal-writing approaches, styles, tones, and formats appropriate for proposing organizations and various audiences.
Skill 10: Identify factors that limit how budgets should be written (e.g., matching requirements, supplanting issues, indirect costs, prevailing costs, prevailing rates, performance-based fees, client fees, collective bargaining, allowable versus non-allowable costs).
Skill 11: Identify evaluation models and components appropriate to grant application.
Competency 5:  Knowledge of post-award grant management practices sufficient to inform effective grant design and development
Skill 1: Identify standard elements of compliance
Skill 2: Identify effective practices for key functions of grant management
Target Audience:
Development Directors, Grant Writers, Program Managers, Executive Directors, Fundraising Coordinators, Grant Administrators, Grant Coordinators, Grant Proposal Managers, Program Coordinators, Program Directors, Program Managers, Project Managers
Level of Experience: Intermediate/Advanced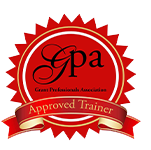 Length: 75 minutes
Presented By:  Julie Assel, GPC, President/CEO Assel Grant Services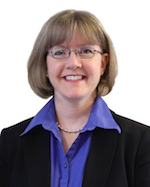 Julie founded Assel Grant Services in 2007 and has over fifteen years of experience in grant writing, research, and management. She has written and reviewed numerous federal, foundation, corporation, and local grants focused on education, healthcare, STEM, mental health, substance abuse, homeless outreach, human services, and small business. She is a Grant Professional Association Approved Trainer, and currently serves as the President of the Grant Professionals Certification Institute's board of directors. Julie has successfully secured over $144 million in grant funding over since 2003.