17 Jul

The Power of the Pen: Social Responsibilities of a Grant Professional

Proposal narratives must reflect the deep social responsibilities of grant professionals to tell the stories of the target population, not just the story of the organization. Words have power, and grant professionals must use that power carefully and with great sensitivity to the clients who are coming to the organization in their time of need. How does a grant professional examine their writing for cultural bias?

It is a journey we take with our organizations and funders together as we grow in how cultural bias and cultural competency affects the perception of a target population's needs and the effectiveness of an organization's services.

This training focuses on the importance of describing the needs and activities and how word choices bring to life this context in a grant proposal and report. We also talk about how a grant professional can be an agent of change in their organization when it comes to cultural competency.

What you'll learn:
How to use situational and historical contexts
The importance of strengths-based descriptions
What person-centered language is and how to use it
The power of active voice

Price: $25
---
CEUs
This training aligns with the Grant Professional Certification Institute's Competencies and Skills and is approved for 1.0 Continuing Education Unit (CEU). Full participation in this training is also applicable for 1.0 points in Category 1.B – Education of the CFRE International application for initial certification and/or recertification.
GPC Competencies:
GPCI Competency 4: Knowledge of how to craft, construct, and submit an effective grant application
Skill 4.6:  Identify proposal-writing approaches, styles, tones, and formats appropriate for proposing organizations and various audiences.
GPCI Competency 7: Knowledge of practices and services that raise the professionalism of grant developers
Skill 7.3: Identify strategies that grant developers use in building social capital to benefit their communities and society at large
Who Should Attend: Everyone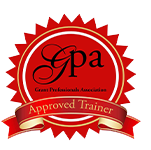 Length: 60 minutes
Presented By:
Julie Assel, GPC
President/CEO Assel Grant Services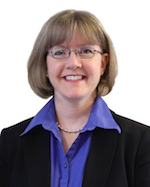 Julie founded Assel Grant Services in 2007 and has over fifteen years of experience in grant writing, research, and management. She has written and reviewed numerous federal, foundation, corporation, and local grants focused on education, healthcare, STEM, mental health, substance abuse, homeless outreach, human services, and small business. She is a Grant Professional Association Approved Trainer, and currently serves as the President of the Grant Professionals Certification Institute's board of directors. Julie has successfully secured over $144 million in grant funding over since 2003.