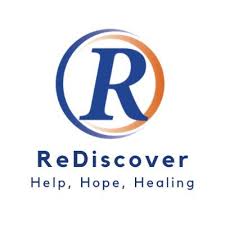 26 Nov

Oppenstein Brothers Foundation Grants $15,000 to ReDiscover

ReDiscover recently received a grant for $15,000 from the Oppenstein Brothers Foundation to support their "You Are Enough" School-Based Therapeutic Intervention Program.

ReDiscover's "You Are Enough" school-based therapeutic intervention program will provide on-site therapeutic services to low-income students at Raytown High School (RHS), addressing issues like bullying, depression, suicidal ideation, and substance use. The full-time therapist will provide behavioral health/suicide prevention training to administration/staff and therapeutic services to high-risk students who may not otherwise have access to services due to cost, transportation, or other barriers. A Student Service Fund will provide assistance for tangible needs like clothing, school supplies, and hygiene items.

The first signs of mental health needs often emerge in schools where youth spend a significant amount of their time. Addressing mental health needs in schools is critical because one in five children have a diagnosable emotional, behavioral, or mental health disorder and one in ten have a mental health challenge severe enough to impair how they function (Kessler, et al, 2005). The "You Are Enough" program's on-site licensed mental health therapist will provide intensive services that go beyond the capacity of what the school can provide on its own, effectively eliminating barriers experienced by low-income students such as inability to afford services and lack of transportation.

ReDiscover is a nonprofit 501c3 community mental health center established in 1969. We provide comprehensive programs and services for men, women, and children whose lives have been affected by mental illness and/or substance use disorders. We help a broad range of individuals and families who are indigent, uninsured, or underinsured as well as individuals with private payer sources.

Programs include mobile and on-site crisis intervention and stabilization services, a continuum of outpatient mental health services, outpatient and residential substance use services, and supportive housing services. The agency is a resource for trauma services, job placement, and vocational training, and responds to behavioral health service needs from domestic violence shelters, police departments, jails, courts, hospitals, schools, and primary care providers. On an average day, the agency helps over 2,100 people struggling with mental health and substance use diagnosis. Initiatives are designed to engage schools, police, shelters, and the government to assist in reducing symptoms, preventing relapse, and addressing health disparities.

ReDiscover is accredited by the Council on Accreditation of Rehabilitation Facilities (CARF), licensed by local and state authorities and is a certified provider of the Missouri Department of Mental Health and Centers for Medicare and Medicaid Services.