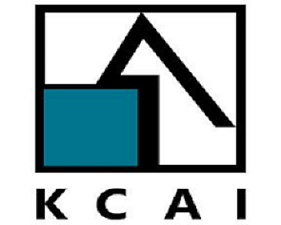 23 May

Kansas City Arts Institute (KCAI) Receives a $15,000 Grant from the Sosland Foundation

Kansas City Arts Institute (KCAI) was recently awarded a $15,000 grant from the Sosland Foundation to support the KCAI Fund which supports ongoing academic initiatives and general operations of the College.

One of the programs supported by the KCAI Fund is Sponsored Studio, which is an example of KCAI's commitment to proactively develop curriculum and community partnerships that prepare students to enter the professional world of art and design upon graduation.

Sponsored Studio integrates professional opportunities into studio majors through partnerships with local companies. Unlike other internships, Sponsored Studio gives students access to professionals in a variety of industries and offers the challenges and excitement of working with clients on real projects, simulating a fast-paced professional design agency.

The availability of this program will continue to draw and retain talented students to KCAI. Within all the academic disciplines, the combination of real-world experiences, access to practicing artists and designers, and the infusion of cutting-edge technology help to retain students, thus driving increased tuition revenue.