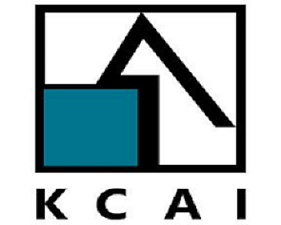 02 May

Kansas City Arts Institute (KCAI) Receives $30,000 Grant from the Francis Family Foundation

Kansas City Arts Institute (KCAI) recently received a grant for $30,000 from the Francis Family Foundation to support the KCAI Annual Fund, which helps bridge the gap between student tuition and the actual cost of educating each student.

The Annual Fund finances 8% of the KCAI operating budget, and it helps to support institutional scholarships, student aid, and our programs like the B.F.A. curriculum, Continuing Education, the Artspace, and the Current Perspectives Lecture Series. The funding from the foundation will help provide a one-of-a-kind educational experience for KCAI students and enhance program offerings for our art and design community.

The Kansas City Art Institute (KCAI) has been the premier art and design college serving the Kansas City metropolitan area since 1885. Throughout its long history, KCAI has continually evolved, assuring the curriculum remains current on contemporary art and design theory, professional practice, and cutting-edge technology and production methods. It is the college's intent to prepare its graduates with the skills necessary to become the next generation of creative leaders in the Kansas City community.

A commitment to robust curriculum development, access to renowned faculty members who are practicing artists and designers, and the availability of cutting-edge technology and equipment are the hallmarks of a KCAI education. The college integrates meaningful arts in education by continually evaluating the curriculum and exploring new methods to meet the need of today's students.

KCAI students are artists and designers who participate in the local, national, and international creative workforce, stimulating innovation and strengthening the economic vibrancy in our community.