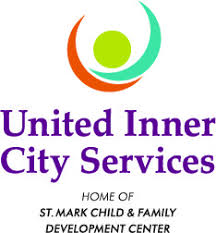 02 Dec

H&R Block Foundation/Marion and Henry Bloch Family Foundation Award $75,000 Grant to United Inner City Services (UICS)

United Inner City Services (UICS) was recently awarded a $75,000 grant from the H&R Block Foundation and/or Marion and Henry Bloch Family Foundation to support the infant and toddler program at Metro Center.

For more than 50 years, United Inner City Services (UICS) has served the Kansas City community by addressing challenges facing families in the urban core. Today, UICS carries out its mission of "Building Bridges. Inspiring Minds. Impacting Futures." through the St. Mark Center, UICS's primary service and one of Kansas City's leading early education programs. The licensed and accredited St. Mark Center serves 150 children, along with their families, annually through early childhood education and wrap-around services.

In 2019, United Inner City Services will build upon the success of the St. Mark Center by opening a second early childhood education center, Metro Center, located at 39th St. and Troost Ave. in Kansas City, Missouri. The property is owned by the Kansas City Area Transportation Authority (KCATA) and was built to accommodate a bus stop and an early childhood learning center. The location is ideal for UICS to operate an early childhood program to support families who may rely on public transportation.

Metro Center will utilize a research-based curriculum, highly-trained staff, and a model which promotes trusting relationships. In addition to high-quality early childhood education, Metro Center will also offer wrap-around support services, such as extended care hours, healthy meals prepared by an on-site chef, behavioral intervention programs, and an array of family-engagement activities.

Kansas City children suffer from a shortage of high-quality early childhood programs. In Jackson County more than 35,000 children under age six have working parents, while the total capacity of licensed programs is only 24,000 in Jackson County (2019 Child Care Aware of Missouri). The St. Mark Center currently has a waiting list of nearly 150 students. Metro Center will create educational opportunity for 85 additional children initially and 124 at capacity.