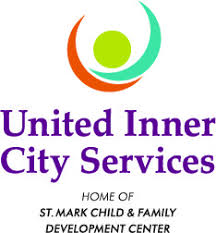 30 Nov

Health Forward Foundation Awards $75,000 Grant to United Inner City Services (UICS)

United Inner City Services (UICS) recently received a grant for $75,000 from the Health Forward Foundation, Applicant Defined Grant to help provide the final equipment needed for the kitchen of the Metro Center to provide the same onsite, healthy meals, and to support the salary of the Sous Chef at Metro Center.

United Inner City Services (UICS) will create a fully functioning kitchen at the new Metro Center location to provide healthy meals prepared on site, and to increase access to nutritious foods for all children enrolled. Children enrolled are primarily low-income with high rates of food insecurity in their homes. UICS will work to connect these families with resources and promote nutritional programming for children and families.  Each day, UICS prepares and serves over 450 healthy meals for growing children at two separate sites. Children eat their breakfast and lunch at St. Mark Center and Metro Center. For many children, these are the meals they count on for nutrition and healthy development.

UICS values the impact of daily nutrition on growing little bodies. UICS offers fresh, healthy meals prepared at St. Mark Center each day. Breakfast, lunches, and snacks are prepared and served family-style to all students.  Currently, all food for the Metro Center is prepared at St. Mark Center and transported the four miles to the new facility each day. UICS exists to build a foundation for academic and life success to help children thrive and families flourish. This project, "Increasing Access to Nutritious Foods," addresses the problems of inadequate nutrition and food insecurity to prepare students for academic success.

United Inner City Services (UICS) is a multi-service community based agency that has served Kansas City, Missouri's 12th Street corridor since 1967. Over the years, UICS has addressed the issues of the urban core including employment, emergency assistance, housing, violence intervention, early childhood education and youth services.  UICS serves as a neighborhood anchor, providing a safe, warm, and inviting site for a variety of social services, early education programs, community arts programs, and neighborhood outreach.