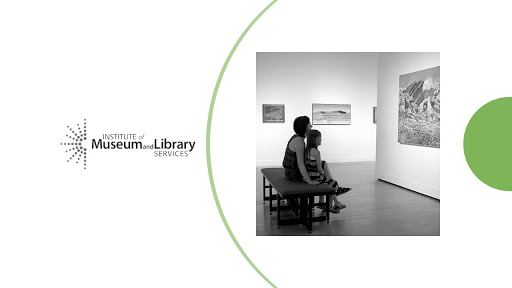 10 Sep

Funding Alert! 2021 Museum Grants

Institute of Museum and Library Services – National Leadership Grants for Museums

Attention museum folks! Here's another spotlight on the museum funding opportunities that are currently open. If your program is seeking to explore opportunities to improve the museum profession at a broad level, you might be interested in this solicitation. The Institute of Museum and Library Services (IMLS) recently opened applications for the National Leadership Grants (NLG) for Museums program to support projects that address pressing needs of the broader museum field, as well as projects that can advance practices and strengthen museum services. The mission of the IMLS is to inspire libraries and museums to advance innovation, lifelong learning, and cultural and civic engagement. The agency accomplishes this through research, policy and development, and grantmaking opportunities such as the NLG program.

What do National Leadership Grants projects look like?

Proposed projects must align with one of five categories:
Collections Stewardship and Access: support for addressing state-of-the-art collections care, information management, documentation, preventive conservation, long-term preservation, and access to and use of the materials that have been entrusted to museums. Examples of possible project activities include (but are not limited to) developing innovative tools and services that improve collection management strategies; exploring questions relevant to broad aspects of collections care and management; and building or strengthening coalitions in order to improve care and access across a variety of multidisciplinary institutions.
Data and Evaluation: quantitative and qualitative data collection and evaluation studies to identify the trends, gaps in service, and opportunities to enhance practices and better understand the landscape of museum programming. Examples include data collection and studies that analyze museums' impact on communities; developing partnerships with institutions of higher education to evaluate and better understand museum practice and impact; and conducting needs assessments to determine the types of targeted tools and approaches that have potential to advance the field.
Digital Platforms and Applications: using technology in innovative ways to advance the work of museums and museum professionals. Examples include developing digital platforms that provide improved online access to museum resources; exploring tools and technologies that improve accessibility to museum collections and resources for individuals of all backgrounds and abilities; and exploring, testing, and optimizing new digital technologies such as 3D visualization and augmented reality.
Diversity and Inclusion: engaging with communities to provide inclusive services for individuals of varying backgrounds, circumstances, and abilities. Examples include development of policies and partnerships that address barriers to accessing museum services; developing tools and resources that allow museums to incorporate diversity and inclusion objectives; and promoting museums as trusted, safe spaces for community engagement and dialogue.
Professional Development: recruitment and training of staff, volunteers, and interns to strengthen museums' capacity. Examples include developing multi-institutional, cross-sector networks, coalitions, and cohorts that provide professional development opportunities; working with institutions of higher education to develop paid internship opportunities; and leveraging digital training tools and resources for professional development among museum staff members.
Applicants must choose between one of three funding levels:
Non-research grant: $50,000 – $1,000,000 with required 1:1 cost share (1-3 year project period)
Research grant: $50,000 – $1,000,000 with no required cost share (1-3 year project period)
Rapid prototyping grant: $5,000 – $50,000 with no required cost share (1 year project period)
The IMLS expects to award a total of 12 grants, with awards ranging from $5,000 to $1,000,000. Based on previous years, the estimated average amount per award is $450,000.
All funded projects must begin on September 1, 2021. Projects may be carried out over a period of one to three years, with the exception of rapid prototyping grants, which are limited to one year.
Who is eligible to apply?
Eligible applicants are museums that, using a professional staff, are organized on a permanent basis for educational, cultural heritage, or aesthetic purposes and regularly exhibit their objects to the general public through facilities that they own or operate; OR a public or private nonprofit that is responsible for the operation of a museum that fits the above description. Other eligible applicants include an organization or association that engages in activities designed to advance the wellbeing of museums and the museum profession and an institution of higher education, including public and nonprofit universities. For more details on the types of institutions included in the term "museum," please see the Notice of Funding Opportunity, page 9.
What makes a project a good fit?
Successful NLG projects have the following characteristics or indicators:
Broad Impact: The project's intended impact extends beyond the institution, with potential to influence practices in multiple disciplines or fields within the museum profession.
In-Depth Knowledge: The project design reflects a thorough understanding of current practice and knowledge about the subject matter.
Innovative Approach: The project uses novel approaches or techniques in order to enhance museum services.
Collaborative Process: The project demonstrates broad need, input, and buy-in by involving audiences, stakeholders, and other relevant partners.
Shared Results: The project generates results such as models, new tools, research findings, practices, etc. that can be used, adapted, or scaled for broad impact.
You can also browse examples of projects that have been previously funded by this program.
What if I am ready to apply? Proposals are due November 16, 2020. To move your application forward, take the following action steps ASAP:
What if I need help with this application?
Contact Assel Grant Services today! Our team can help with all aspects of preparing the application and managing the grant if you are awarded. If you would like to discuss this possibility, please contact AGS as soon as possible. Rosie Brennan, Community Engagement Specialist will be happy to talk with you about this opportunity and provide you a quote for grant services.
What if I am not ready to apply this year?
This is an annual opportunity, so start planning for next year! While the project categories may vary next year, they will align with objectives from the IMLS strategic plan. The IMLS website has a wealth of resources available, including other funding opportunities.
Competency #1: Knowledge of how to research, identify, and match funding resources to meet specific needs
Skill 1.2: Identify major trends in public funding and public policy
Skill 1.6: Identify fundable programs and projects for specific organization
Skill 1.7: Determine best matches between funders and specific programs