23 Jun

Federal Grant Registration and Portals

Diverse funding streams are the key to many organizations' financial sustainability. The complexity and high accountability of federal funding deters many organizations until they are more advanced along the grant readiness continuum. One of the first steps in being prepared to apply for federal funding that matches your organization's priorities is to understand and be registered in appropriate federal grant portals.

In this webinar, federal grants expert, Julie Assel, GPC, will walk you through the processes that are required for all federal grant opportunities, the portals most commonly used to submit federal grants, and recommended processes for maintaining registrations even if your organization experiences turnover.

What you'll learn:
How to request a Data Universal Numbering System (DUNS) number
The upcoming change from Duns and Bradstreet to Unique Entity Identifier (UEI)
How to register for the System for Award Management
How to register for Grants.gov
How to register for more department-specific submission and management portals like eRA Commons, NSF FastLane, Department of Justice Grants Management System, Department of Education G5 portal, the National Endowment for the Arts Applicant Portal.
Topics it will cover:
Federal grants
Funding Opportunities
Government Grants
Research
Price: $25
---
If you are seeking to learn more about federal grants, check out our on-demand training, Federal Find and Fit. All of our on-demand webinars are designed to deepen your knowledge of a variety of grant topics, processes, and strategies. Click here to learn more!
This training aligns with the Grant Professional Certification Institute's Competencies and Skills, and is approved for 1.0 Continuing Education Units (CEUs).
GPC Competencies:
GPCI Competency 4: Knowledge of how to craft, construct, and submit an effective grant application
Skill 12: Identify methods for submitting proposals electronically and in hard-copy format
Skill 13: Identify process to effectively register and maintain organization in SAM, DUNS, and grants.gov
Who Should Attend: Grant Professionals and anyone who wants to apply for a federal grant
Length: 60 minutes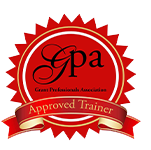 Presented By:
Julie Assel, GPC
President/CEO Assel Grant Services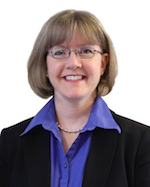 Julie founded Assel Grant Services in 2007 and has over fifteen years of experience in grant writing, research, and management. She has written and reviewed numerous federal, foundation, corporation, and local grants focused on education, healthcare, STEM, mental health, substance abuse, homeless outreach, human services, and small business. She is a Grant Professional Association Approved Trainer, and currently serves as the President of the Grant Professionals Certification Institute's board of directors. Julie has successfully secured over $144 million in grant funding over since 2003.