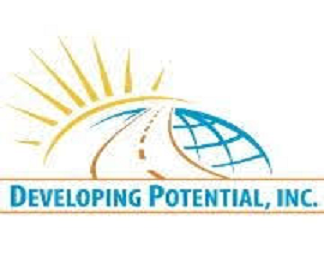 23 May

Developing Potential, Inc. was Recently Awarded a $50,000 Grant from the Health Forward Foundation

Developing Potential, Inc. was recently awarded a $50,000 grant from the Health Forward Foundation, Applicant Defined Grant to support the Increase Access to Services program.

The program serves all DPI participants (160) and staff (65). These funds will support the program's full-time registered nurse. The nurse oversees DPI's medical services, providing direct support through comprehensive health assessments, medication administrations, choking risk assessments, GI tube feedings, and many other tasks. The nurse also educates program participants and staff on healthy lifestyle topics, and trains staff in medical issues like medication side effects, fall awareness and prevention, procedures for addressing seizures, and many more. Individuals at DPI have developmental disabilities including cerebral palsy, autism, epilepsy, Down syndrome, hydrocephalus, Fragile X syndrome, and microcephalus. In addition, many have co-occurring medical issues such as type II diabetes, gastroesophageal reflux disease, seizures, and colitis. Many have mobility challenges requiring range of motion exercises, transfers, and position changes to avoid pressure ulcers. Others need supplemental oxygen and associated monitoring, airway suctioning, catheterization, baclofen pump maintenance, and the dispensation of medication. More than one-third of individuals require daily medication administered by DPI's medically certified staff. These conditions require DPI's trained staff members to closely monitor participants for new or worsening health issues.

The Increase Access to Services program's full-time nurse helps eliminate barriers to quality health care for the people we serve. She does this by providing direct medical support and education to individuals receiving services. She also provides medical training to DPI's staff. This supports the health of every person participating in DPI's programs by equipping staff to effectively respond to the health needs of those served. It also allows high-need adults with DD to attend DPI's enriching Day Services program who might otherwise be deemed too medically fragile to participate. For families who want to remain together in their natural homes, this support can mean the difference between having that choice and having to put their loved one in a residential facility.

DPI was founded in 1993 to provide quality day services to adults with developmental disabilities in the Kansas City area. Our goal is to help people reach their full potential and achieve a dignified adult lifestyle. DPI's mission is to provide quality day habilitation services to adults with developmental disabilities (DD) and support those individuals to reach their potential and achieve a dignified adult lifestyle. All DPI programs – Day Services, Employment Connections, and Increase Access to Services – are closely tied to its mission. DPI began nearly 25 years ago with one location in Kansas City serving eight individuals and has now expanded to three locations in Jackson County, (Kansas City, Independence, and Lee's Summit) and serves approximately 160 people.