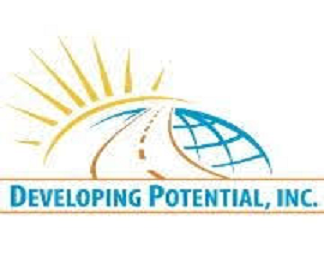 26 Mar

Developing Potential, Inc. Receives a $74,924 Grant from Health Care Foundation of Greater Kansas City

Developing Potential Inc. (DPI) recently received a grant for $74,924 from the Health Care Foundation of Greater Kansas City to support their Access to Services program.

DPI's Increase Access to Services program utilizes a full-time, registered nurse to oversee participants' on-site medical needs. The comprehensive spectrum of integrated services provided by DPI – high-quality day habilitation services combined with professional medical support – allows adults with developmental disabilities to actively participate in the Day Habilitation and Community Integration programs where they can progress toward self-care and the highest level of independent living possible. These services foster client's need for independence while addressing their mental and physical health needs.  This allows them to enjoy the basic qualities of life that have often been out of reach and gives the client and their caregivers the tools needed to advocate on their behalf.

DPI's client base faces a variety of challenges, including cerebral palsy, autism, epilepsy, Down syndrome, hydrocephalus, and Fragile X syndrome.  In addition to these developmental disabilities, many have medical issues that must be monitored and addressed throughout the day. They include the need for supplemental oxygen and associated monitoring, food allergy monitoring and assistance in eating, catheterization, and the dispensation of medication.  In order for these individuals to be able to participate in DPI's day service programming and activities in the community, it is critical that they have daily medical attention from a medical professional or a medically trained staff member.

Developing Potential Inc. (DPI) was founded in 1993 to provide services to adults with disabilities.  The organization began with one location in Kansas City, Missouri, serving right individuals.  The demand for DPI's services grew quickly, and in 2002, DPI opened a second facility in Independence, MO.  At the end of 2011, the Kansas City and Independence locations were service 50 and 68 individuals, respectively.  In 2012, DPI opened a facility in Lee's Summit, MO.  DPI currently serves 144 adults with developmental disabilities at these three sites, all in Jackson County, Missouri.  While there are other agencies in Jackson County that offer day services for adults with developmental disabilities, DPI's high level of program planning, attention to individualized services, and ability to serve individuals with complex medical needs set it apart from other area providers.