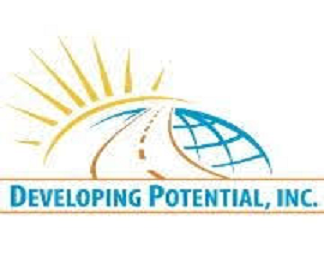 28 Apr

Developing Potential, Inc. Receives $50,000 Grant from Health Care Foundation of Greater Kansas City

Developing Potential, Inc. was recently awarded a $50,000 grant from the Health Care Foundation of Greater Kansas City (HCF) to Increase Access to Services at its facilities in Kansas City (Missouri), Independence, and Lee's Summit.

HCF funding will provide compensation for the registered nurse who provides oversight, direct service and training and education for more than 130 clients, their families and caregivers.  Funding will also be used to cover a portion of the costs of medical gloves that are needed by the nurse and direct care staff. Over the course of the grant period, DPI's nurse and medically trained staff will provide at least 100 health screenings, handle more than 5,350 medication administrations and perform approximately 14,700 medical and health-related procedures.

Those served by Developing Potential (DPI) are some of the most vulnerable and disadvantaged people in the community.  They face a variety of challenges, including cerebral palsy, autism, epilepsy, Down syndrome, hydrocephalus, and Fragile X syndrome.  In addition to these developmental disabilities, many have medical issues that must be monitored and addressed throughout the day.  They include the need for supplemental oxygen and associated monitoring, airway suctioning, catheterization, and the dispensation of medication.  In order for these individuals to participate in day service programming and activities in the community, they must have medical attention from a medical professional or a medically trained staff member each day.  The Increase Access to Services program serves all DPI clients with health screenings, education, and care for daily medical needs.  In addition, the nurse provides education on health issues to clients' families and caregivers, and communicates with clients' health care providers whenever necessary.  The nurse also provides training to DPI staff that enables them to accompany clients and their caregivers to medical appointments when necessary.

Supporting DPI's day service programming model is a unique medical model of service, giving DPI the ability to serve individuals with higher levels of medical need than most other day service providers. The medical model ensures that medical support and oversight is provided by a staff registered nurse. In addition to medical oversight, the nurse provides DPI's direct care staff with the training necessary to meet the varied and complex daily medical needs of clients. Staff members address participants' daily medical care and watch for the development of new health-related issues.  DPI's clients experience better overall health and more consistent participation in day service programming as a result of this medical model. Without the Increase Access to Services program, nearly two-thirds of DPI's clients would not be able to participate in the Day Habilitation and Community Integration programs offered.

Developing Potential is a nationally accredited CARF Day Habilitation program that began providing support services to adults with developmental disabilities in Jackson County in 1993. DPI's program focuses on building strengths, fostering independence, changing lives, and developing potential. This mission drives DPI's program services and the commitment DPI has to helping individuals achieve an adult, dignified lifestyle.