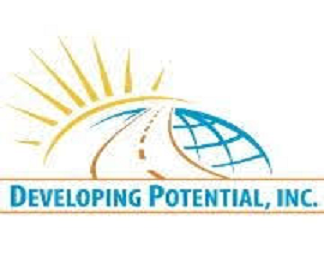 16 Mar

Developing Potential, Inc. (DPI) Receives a Grant for $50,000 from the Health Forward Foundation

Developing Potential, Inc. (DPI) recently received a grant for $50,000 from the Health Forward Foundation, Applicant Defined Grant to support the Increase Access to Services program.

These funds will support the program's full-time registered nurse. The nurse oversees DPI's medical services. She helps eliminate barriers to quality health care for the people we serve by providing direct support through comprehensive health assessments, medication administrations, choking risk assessments, GI tube feedings, and many other tasks. She also educates program participants and staff on healthy lifestyle topics, and trains staff in medical issues like medication side effects, fall awareness and prevention, procedures for addressing seizures, and many more. This supports the health of every person participating in DPI's programs by equipping staff to effectively respond to the health needs of those served. It also allows high-need adults with DD to attend DPI's enriching Day Services program who might otherwise be deemed too medically fragile to participate. DPI will also use funds to cover 10% indirect expenses in the form of overhead and administrative costs for project oversight and reporting.

DPI's advanced medical model employs a full-time registered nurse to provide direct medical supports for participants with complex, co-occurring medical conditions. The program gives participants high-quality and appropriate daily medical care; allows more people with high medical needs to participate in DPI's enriching programs; gives participants, families, and caregivers confidence to advocate for their own health or the health of their loved one; and provides DPI staff with ongoing professional development training to provide high quality services.

Founded in 1993, Developing Potential, Inc. (DPI) was established with the goal of providing quality supportive services to its target population: adults with developmental disabilities (DD) in the Kansas City area. The agency's programs build strengths and change lives. DPI began with one location in Kansas City serving eight individuals. Today, DPI has a total of three locations (Kansas City, Independence, and Lee's Summit) serving approximately 164 people annually. DPI's mission is to provide quality day habilitation services to adults with developmental disabilities and support those individuals to reach their potential and achieve a dignified adult lifestyle.