07 Apr

Demystifying Grant Budgets

Grant budgets seem like they should be so simple, just ask for what you need, right? Instead, they can be very complex with unique terms and phrases all their own. This training will start at the very beginning with basic terms and concepts then move into the issues that make grant budget challenging for the proposal writer, program staff, finance staff, and executive leadership.

Arm yourself with the knowledge of best practices learned from working with hundreds of organizations over the last fifteen years including grassroots organizations with budgets of less than $50,000 to complex organizations like hospitals, universities, and school districts with budgets in the millions.

What You'll Learn:
Basic concepts of budgets and standard budget terminology.
How to identify and craft accurate budgets
How to handle challenging budget categories.
How to identify and craft accurate budgets.

Price: $45
---
CEUs
This training aligns with the Grant Professional Certification Institute's Competencies and Skills and is approved for 1.5 Continuing Education Unit (CEU). Full participation in this training is also applicable for 1.5 points in Category 1.B – Education of the CFRE International application for initial certification and/or recertification.
GPC Competencies and Skills
Competency 4: Knowledge of how to craft, construct, and submit an effective grant application
Skill 4.8. Identify effective practice for developing realistic, accurate line-item and narrative budgets and for expressing the relationship between line-items and project activities in the budget narrative.
Skill 4.9. Identify sources of cash, in-kind, and/or leverages matches for project budgets.
Skill 4.10. Identify factors that limit how budgets are written (e.g., matching requirements, supplanting issues, indirect costs, prevailing rates, performance-based fees, client fees, collective bargaining, allowable versus non-allowable costs).
Competency 6:  Knowledge of nationally recognized standards of ethical practice by grant developers.
Skill 6.6. Identify unethical and illegal expenditures in a budget.
Target Audience:
Development Directors, Grant Writers, Program Managers, Executive Directors, Fundraising Coordinators, Grant Administrators, Grant Coordinators, Grant Proposal Managers, Program Coordinators, Program Directors, Program Managers, Project Managers
Level of Experience: Beginner/Intermediate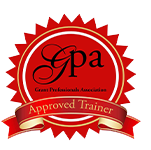 Length: 90 minutes
Presented By:  Julie Assel, GPC, President/CEO Assel Grant Services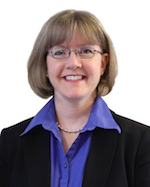 Julie founded Assel Grant Services in 2007 and has over fifteen years of experience in grant writing, research, and management. She has written and reviewed numerous federal, foundation, corporation, and local grants focused on education, healthcare, STEM, mental health, substance abuse, homeless outreach, human services, and small business. She is a Grant Professional Association Approved Trainer, and currently serves as the President of the Grant Professionals Certification Institute's board of directors. Julie has successfully secured over $144 million in grant funding over since 2003.