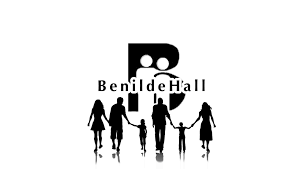 19 Sep

Benilde Hall Receives $186,845 Grant from Jackson County Community Mental Health Fund

Earlier this year, Benilde Hall received a grant for $186,845 from the Jackson County Community Mental Health Fund to support case management services, therapy services, evaluation services, and residential inpatient housing.

Substance use disorder, mental health disorders, and homelessness often go hand in hand. According to the Greater Kansas City Coalition to End Homelessness's annual Point-In-Time count (completed in January 2021), 1,798 individuals experienced homelessness in Kansas City on a given night, and 438 of those individuals were living unsheltered. Fifty-nine percent were males (as reported by the Kansas City, Independence, Lee's Summit/Jackson, Wyandotte Counties CoC MO-604 Continuum of Care). Substance use is prevalent and growing in Jackson County, and it can have detrimental effects on individuals' health and overall well-being, as well as their ability to maintain stable employment and housing.

Benilde Hall's overarching approach is person-centered and trauma-informed, designed to support homeless adult males with co-occurring substance use disorder and mental illness in their journey to recovery and to living a healthy, sober, independent, and productive lifestyle. We meet these men exactly where they are with empathetic understanding and support in helping them identify, develop, and achieve their goals and solutions. Benilde Hall follows a person-centered, trauma-informed approach to care and integrates evidence-based strategies and best practices to help clients improve mental health conditions. Our staff provide clients with the encouragement, support, and motivation to make targeted behavioral changes and achieve important goals around healthy living, socialization, housing, and employment. According to Substance Abuse and Mental Health Services Administration (SAMHSA), addressing mental health and co-occurring substance use disorder can foster better long-term outcomes.

Since 1993, Benilde Hall has served adult males ages 18 and older who experience homelessness and substance use disorder throughout Jackson County. Benilde Hall provides mental health services, residential inpatient housing, and substance use disorder treatment, including individual and group counseling, recovery support groups, and case management services to homeless adult males in Jackson County. All Benilde Hall clients served in 2021 had a substance use disorder, and roughly 70% also had a co-occurring mental illness.