08 May

Advancing Grant Readiness

What does it mean to be grant ready?

There are so many questions to ask, like does this fit our mission? Are we prepared to implement services that are aligned to the funder's mission? At what point do you go to the next level?

And when you have increased your grant readiness, how do you cultivate your pipeline of funding opportunities? How do you streamline your proposal creation? How do you track your grant deadlines, reports, and tasks? How are you mitigating your risk management?

In this training, presenter Julie Assel, GPC answers those questions and more as she guides participants through the continuum of grant readiness, strategies for tailoring the case statement to the funders' missions, and techniques for keeping the language current.

What You'll Learn:
How to engage and educate your board in grant readiness.
How development staff can implement practices within their organization to increase grant readiness.
Basic information your organization should track as you increase grant readiness: who is the contact, how you send your proposal, state of development, follow-up, reporting requirements.
Building the capacity of and getting feedback/input from program staff to increase grant readiness.
The continuum of grant readiness tends to begin and end with financial staff.

Price: $40
---
CEUs
This training aligns with the Grant Professional Certification Institute's Competencies and Skills and is approved for 1.5 Continuing Education Unit (CEU). Full participation in this training is also applicable for 1.5 points in Category 1.B – Education of the CFRE International application for initial certification and/or recertification.
GPC Competencies and Skills
Competency 1: Knowledge of organization development as it pertains to grant seeking:
Skill 2: Assess organizations' capacity for grant seeking.
Skill 3: Assess organizations' readiness to obtain funding for and implement specific projects.
Skill 4: Identify methods for assisting organizations to implement practices that advance grant readiness.
Skill 5: Identify values, purposes, and goals of fund-seeking entities' overall strategic plans in the grants process.
Skill 6: Identify methods of conducting mission-focused planning and needs assessments with applicant organizations.
Competency 8:  Knowledge of methods and strategies that cultivate and maintain relationships between fund-seeking and recipient organizations and funders
Skill 3: Identify methods to help fund-seeking organizations create effective collaborations with other organizations appropriate to funders' missions and goals.
Skill 4: Identify methods of relationship cultivation, communication, recognition, and stewardship that might appeal to specific funders.
Target Audience:
Development Directors, Grant Writers, Program Managers, Executive Directors, Fundraising Coordinators, Grant Administrators, Grant Coordinators, Grant Proposal Managers, Program Coordinators, Program Directors, Program Managers, Project Managers
Level of Experience: Beginner/Intermediate/Advanced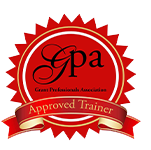 Length: 70 minutes
Presented By:
Julie Assel, GPC
President/CEO Assel Grant Services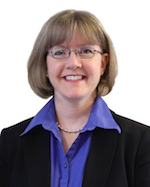 Julie founded Assel Grant Services in 2007 and has over fifteen years of experience in grant writing, research, and management. She has written and reviewed numerous federal, foundation, corporation, and local grants focused on education, healthcare, STEM, mental health, substance abuse, homeless outreach, human services, and small business. She is a Grant Professional Association Approved Trainer, and currently serves as the President of the Grant Professionals Certification Institute's board of directors. Julie has successfully secured over $144 million in grant funding over since 2003.